According to Eleanor, Lady Swift, the protagonist of A Witness to Murder by Verity Bright, there are three types of country folk:
'The majority consist of three groups: those who have committed unspeakable acts, those who dream of committing them, and those who make up malicious gossip about the first two.'
This is nonsense, and Lady Swift should know it. The world she inhabits is populated by a few bad apples, some posh country types, and the salt of the earth. They are all, none the less, largely backward in their views about gender roles, especially but not exclusively in relation to running for Parliament. There's a scene in a shop which is straight out of Father Ted:
'Mrs Jenkins, Mrs Browne, would you like…[your husbands to] stay at home and raise the children and keep the house?'

'Mercy, no!' they chorused. 'Can you imagine the mess, Ida? The chaos?'
For this time, the local MP is murdered and Eleanor stands for Parliament at the same time as solving the case. 
A Witness to Murder is published in the same week that Sasha, Lady Swire, has published her diaries of life on the edges of David Cameron's political and social circle. Swire has very similar characteristics as Verity Bright's Lady Farrington: I suspect Swire may not necessarily expect husband Sir Hugo to be able to bluster his way out of a police investigation, but the sense of entitlement concerning the rights of 'quality people' seems shared between the two. For the first few chapters I'm grinding my teeth a little: Swire's memoirs have shattered the gap between fiction and reality on which the Swift books depend a little. But as we get further into the book a blanket of niceness descends on proceedings: Gladstone the elderly pug adds to his slipper collection, Mrs Trotman makes a lovely pie, Eleanor makes an impromptu speech that charms the voters, and Clifford provides a mixture of officiousness and playfulness. The murder weapon is peanut fudge. I even find Goggles Fenwick-Langham less annoying this time round.
Some casting notes: Liza Goddard continues in the role of Eleanor and I'm thinking Julian Rhind-Tutt for Goggles. In previous reviews we have had Lionel Blair in the role of Clifford but I am less sure this time round. As Goddard's casting is based on her role as Philippa Vale in Bergerac I am minded to suggest Terence Alexander. And once we have cast the main characters we can continue, safe in our cosy world where sleuthing is powered by fruitcake and teams of cooks seem to be constantly preparing picnics.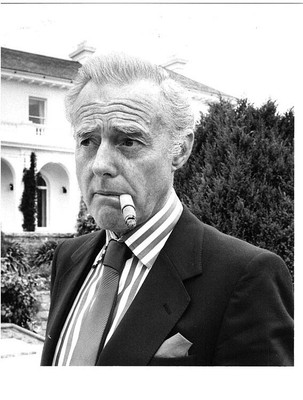 I came pretty close to working out who had dunnit, but not really why. When it comes, the clue is something only Eleanor (and we readers) could recognise. The wider question – why the local police force don't really bother to pursue the case except to wrongfully caution Eleanor – remains unanswered, but of course we don't care about that, as long as there are sausage rolls available at short notice. There is perhaps too much niceness in the end (even Lady Farrington kind of makes amends in the final chapters), but there is wit along the way.
A Witness to Murder builds nicely on the previous Eleanor Swift novels and gives us a cosy mystery fix now that the nights are drawing in.
Thanks to Sarah Hardy for the invitation to be on the blog tour, and to Bookoutre for the review copy.
You can get A Witness to Murder here (affiliate link).